Category: Province News
Published: Saturday, 26 January 2019 17:43
Written by REC Director
Hits: 173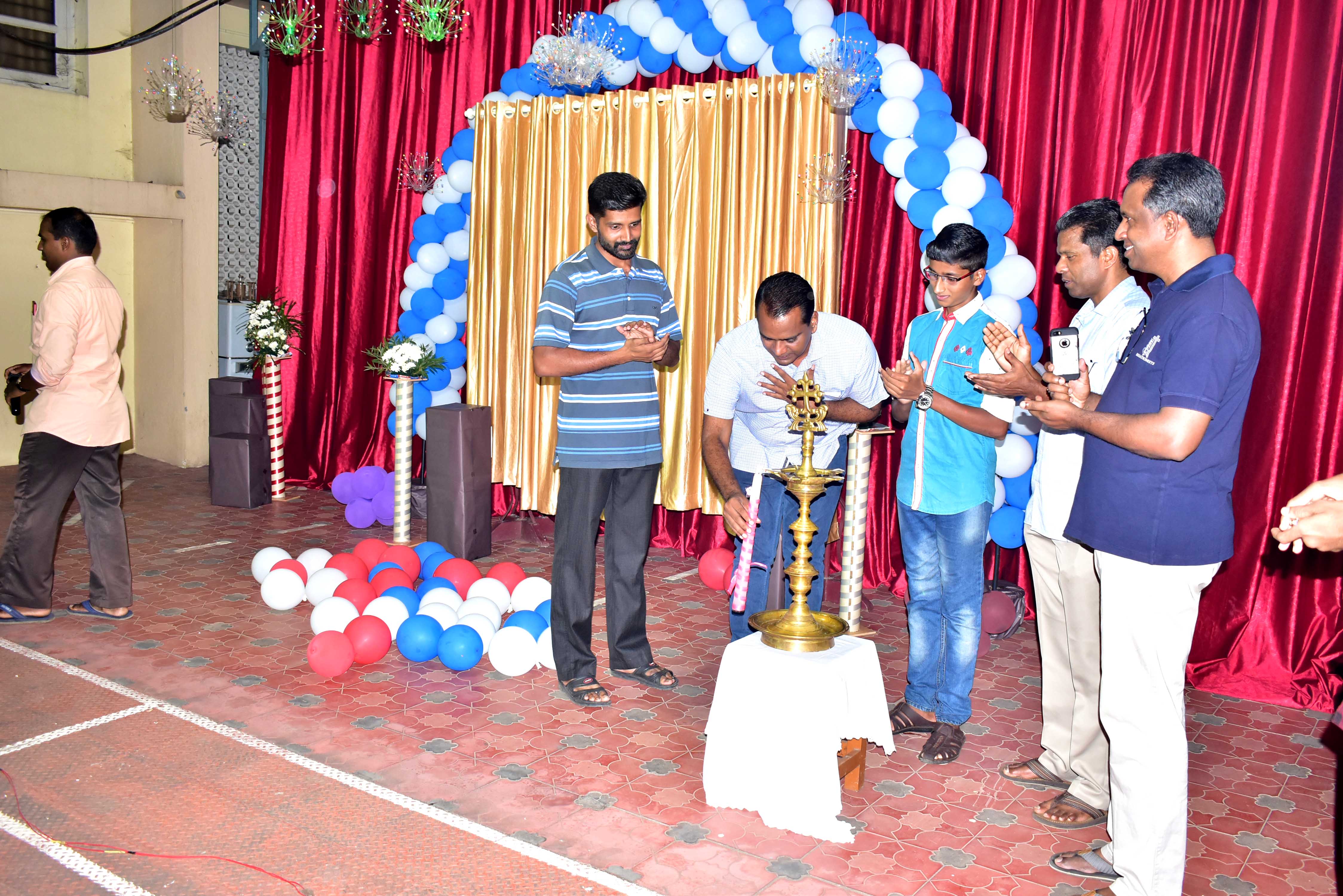 The Rogationist St. Thomas Quasi Province witnessed one of the most beautiful moments of the scholastic year 2018-19 on January 25-26, 2019- the Symponia, the gathering of the Seminarians, Postulants, Novices and the Religious students of the Quasi Province. This wonderful event was organized and hosted the Rogationist Center of Studies facilitated by the Rogationist Academy. The Provincial Most Rev. Dr. Joby Kavungal solemnly inaugurated this mega event facilitated by Frs. Devassy Painadath and Shibu Kavunkal. The inaugural session was followed by an ice breaking session conducted after the dinner. On 26thJanuary, on the 70thRepublic Day of the Nation, the Center of Studies was found very busy and fully packed with various activities. The day was begun with a thought -provoking conference on the importance of religious and priestly life in the present scenario by Mr. Jose Mazhuvancherry, a well-known professor and an expertise in conducting youth classes. An interaction of the brothers with the Quasi Province council was organized after the tea break, followed by the Solemn Eucharistic Celebration presided over Fr. Vimal Kooran Mannelikkudi, concelebrated by the Rogationist Priests from various communities. Fr. Vinu Velutheppilly, the Principal of the Rogationist Academy delivered the homily and a Quiz Competition was conducted in the afternoon. The most important event of the day was held in the evening, the Henosis- the commemoration of the 150thanniversary of our Charism. Fr. Albert Kollamkudy spoke about the importance of Yoga in our spiritual life while Fr. Lijo Kalarickal and Srs. Merlin and Agnes of Daughters of Divine Zeal dealt with the background leading to the emergence of the Charism, 'Rogate'. The event was concluded with the fabulous cultural presentation by various communities belonging to the St. Thomas Quasi Province. We were so happy to have our sisters from various communities of the Daughters of Divine Zeal sharing the table with us and enjoying the cultural programmes thereafter.